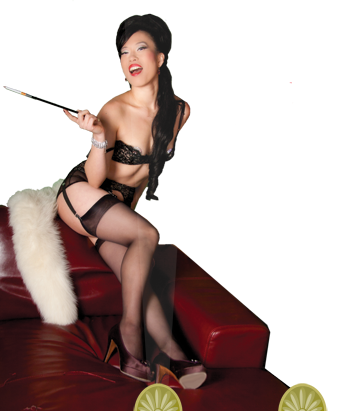 The Shanghai Pearl travels widely to perform and teach. She created the popular DIY Showgirl series in 2007 and has brought her unique selection of classes to festivals and conventions nationwide.

Her courses range from fun, craft classes to theater workshops that focus on character building and stage presence. The Shanghai Pearl is available for group and private instruction for performers and non-performers alike.
DIY Showgirl Classes:
Character Classes:
Theory Classes
Loving Yourself and Your Audience: The Unselfish Performer
Power, Pleasure, and Meaning in Burlesque
The Shanghai Pearl began her teaching career Miss Indigo Blue's Academy of Burlesque in 2007.

With The Academy of Burlesque she has taught the following courses:
Burlesque 101
Burlesque 202
Art of the Tease
Taste of the Tease
How to Strip for your Lover
Walking in Heels
Tassel Twirling
Copyright © 2017 The Shanghai Pearl. All rights reserved.